---
A full service commercial real estate firm and business advisor headquartered in Annapolis, MD, serving the greater Annapolis-Baltimore-Washington region. We help Tenants/Businesses identify and secure great properties, help Landlords/Owners sell or lease their properties and provide business and real estate consulting services.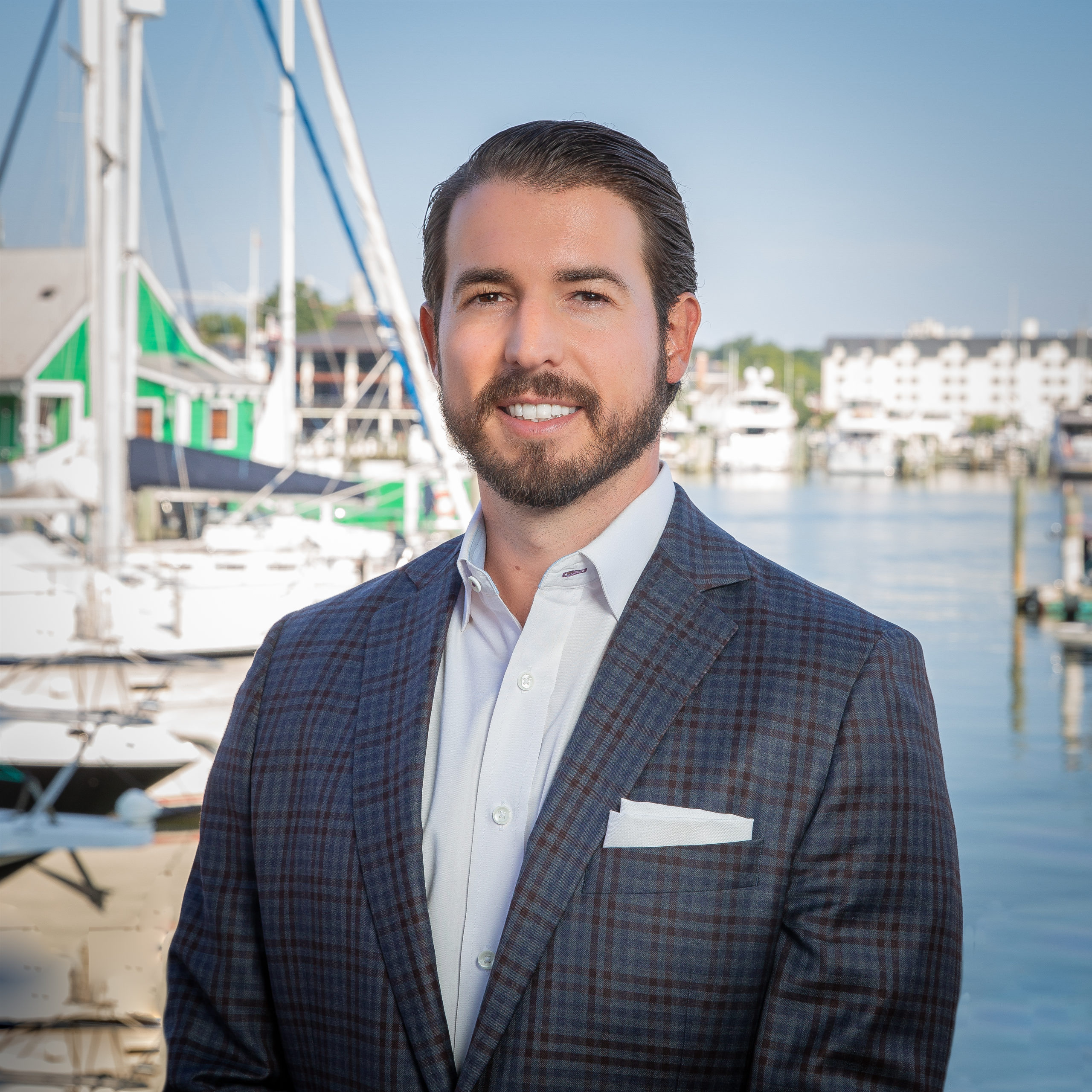 John A Rosso Jr., SIOR
John brings 17 years of experience to Rosso Commercial Real Estate Services. He has handled over $500 million in sales and leasing transactions and has been named by CoStar Group on five occasions as a "Power Broker", both for Retail & Office transactions in the greater-Baltimore market, making him uniquely qualified as a true "full service" commercial real estate professional. He specializes in representing commercial property owners acquire, dispose, and lease commercial real estate assets.  John also specializes in the representation of retailers/restaurants, professional/medical businesses and industrial businesses, and assists these clients find & secure commercial real estate in the greater-Baltimore region. 
John gained an interest in real estate while attending high school, so he signed up for real estate classes at a local real estate office in Severna Park, earning his real estate license as a high school senior. Shortly thereafter while attending Anne Arundel Community College, he obtained a position with the Hogan Companies/Murphy-Hogan, learning about land and commercial property brokerage. After transferring to the University of MD College Park, John decided to continue to focus his career in commercial real estate, transitioning to Murphy Commercial Real Estate, where he remained for over a decade, prior to starting Rosso Commercial in late-2016.  
John graduated from the Robert H. Smith School of Business at the University of Maryland with a Finance degree. At Maryland, he was a member of the national fraternity, Phi Delta Theta. In 2019, John achieved the SIOR designation, a professional achievement for highly-qualified commercial real estate specialists with a strong and sustained transactional history in brokerage, fee-based services or executive management.
John currently serves on the board of trustees for the Community Foundation of Anne Arundel County, one of the largest funders of nonprofit organizations in the County. Additionally, John serves on the board of directors for the Anne Arundel Community College Foundation, he is a board member for Creating Communities (a non-profit providing life skills through the arts to low income families in AA County) and he and his wife serve on the Leadership Advisory Council for the Building Traditions Society at Anne Arundel Medical Center. John has previously served as a board member for the Greater Severna Park & Arnold Chamber of Commerce, the Anne Arundel Commercial & Industrial Association (AACIA), The ARC of the Central Chesapeake and Lifting Anne Arundel (a philanthropic giving circle in the County). John is a member of ICSC (International Council of Shopping Centers) and has been active in the CCIM Program (Certified Commercial Investment Manager).
Additionally, John was appointed in 2017 by then County Executive Steve Schuh to serve on the newly created Agricultural-Tourism Commission focused on maximizing economic development in Southern Anne Arundel County while preserving its rural nature.
A sample of clients John has served includes: Grander Capital Partners, Titan Hospitality Group (Blackwall Hitch, Blackwall Barn & Lodge, Smashing Grapes), Eggspecation, World of Beer, Harmony Hospitality (Preserve, Garten), Capriottis, Eat Sprout, Ledo Pizza Systems, Rise Up Coffee, McAlister's Deli, Gold Leaf Cannabis, Jamba Juice/Auntie Anne's, TW Perry, Big Bean Coffee House, Dunkin Donuts, WingStop, Corporate Brokers, Tential, Greene Turtle, Urban BBQ, Sonic, Mercedes-Benz of Annapolis, Absolute Fire Protection, Tuff Shed Corp, Liff, Walsh & Simmons/Eagle Title, National Wildlife Federation, Annapolis Capital Partners, AIDS Healthcare Foundation, Fence & Deck Connection, Conte Buildings/Development, Wakefield Business Park, Cohn Property Group, Abrams Development Group, Bozzuto, The Beatson Companies, Douglas Development Corp, Chaney Enterprises, Greenspring Realty Partners, Koch & Associate, Regency Centers, Moore & Associates, MacKenzie Equity Partners, Polm Companies, Broadneck Development Corp, Sosnoski Family (Severna Park), Helmsman Property Services, Severna Park Gateway Village, Severna Park Market Center.
John lives in Annapolis, MD with his wife, Priscilla, and two sons.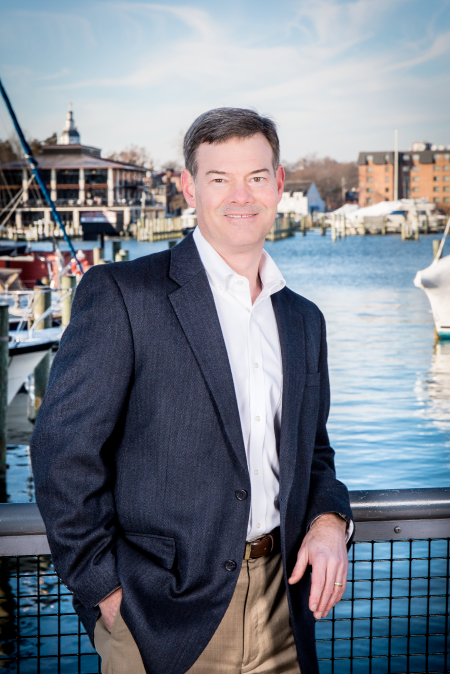 Gene Parker
 Principal 
Gene brings over 31 years of experience to the Rosso team.  Gene serves as broker of record for the firm.  He also consults with commercial real estate clients and businesses throughout the Baltimore, Annapolis, and the Washington, D.C. area.  Gene advises clients in organization development and strategy, business planning and management, leadership, commercial real estate, and corporate training. 
Gene spent 26 years with Continental Realty Corporation (CRC) in Baltimore, MD.  Gene held many operational and executive roles at CRC, including 10 years as President.  Gene has also held roles including COO and Board Member for Greenberg Gibbons, President of Outlier Realty Capital, and COO & Principal of Thomas Park Investments. 
Gene serves on the boards of The Chevy Chase Land Company, Snell Properties, and Royco Properties.  Gene also spent 16 years on the board of Integrace, a non-profit which owned and operated CCRCs throughout Maryland, including three years as chairman.  He also advises a non-profit foundation based in Severna Park.  
Gene has a B.A. from Towson University, an M.S. in Real Estate from Johns Hopkins University, and an M.B.A. from Loyola University Maryland where he was named to the Beta Gamma Sigma business honor society.  Gene also holds MD, VA, DC, NC, & SC real estate broker licenses. 
Gene is a graduate faculty member at Johns Hopkins University and Georgetown University. He has taught numerous commercial real estate courses some of which include Private Equity, Real Estate Finance, Real Estate Investment & Development, and Strategic Commercial Leasing.  Gene has been a guest speaker on real estate topics throughout the industry including ICSC, Bisnow, AACAR, and lecturing at the University of Baltimore, Temple University, Loyola University Maryland, and the College of Charleston.
Gene is also a volunteer firefighter and nationally registered EMT, serving with the Lutherville VFC.  As a firefighter, Gene has been a top 10 responder, fire company president, fire sergeant, trainer, mentor, and membership committee chairman.  Gene was also a U.S. Marine receiving an honorable discharge in 1995. 
Gene has completed transactions with tenants including: Giant Food, Shoppers, Royal Farms, Subway, McDonalds, Burger King, Marshalls, Celebree Learning Centers, Ledo Pizza, The Home Depot, Panda Express, KFC, Bank of America, TD Bank, SECU, Hair Cuttery, Famous Footwear, Five Below, Honeybaked Ham, Checkers, Merchant's/NTB, Social Security Administration, The State of Maryland, JoAnn Fabrics, Dress Barn, Hallmark, Wendy's, Jerry's Subs & Pizza, Sally Beauty, and Baskin Robbins. 
Gene lives in Severna Park, MD with his wife, Jeanne.  Gene and Jeanne have two grown sons,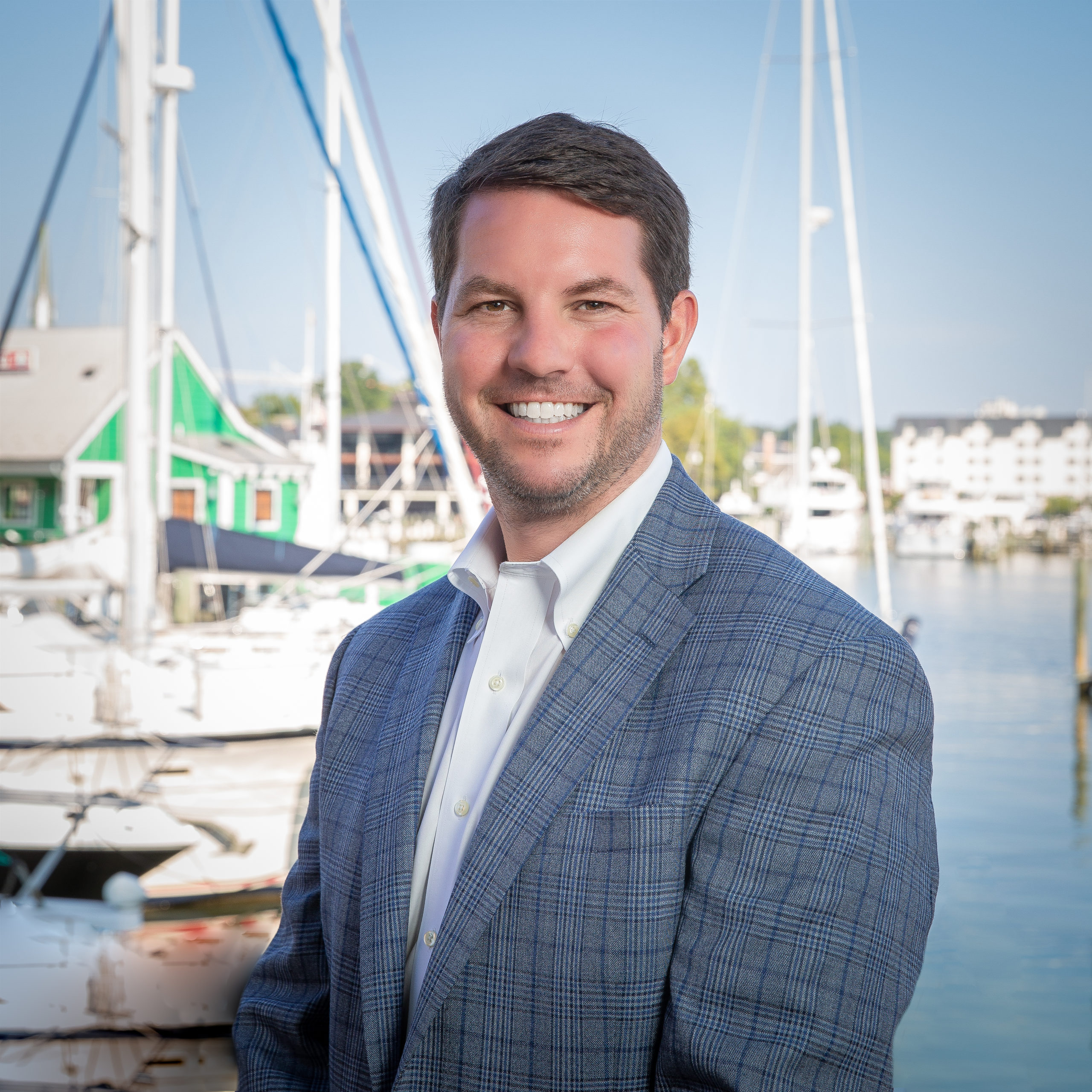 Ryan Brassel
Ryan brings 11 years of experience to Rosso Commercial Real Estate. Ryan has handled over $150 million in sales and leasing transactional value.
Ryan represents Office/Medical, Retail/Restaurant and Industrial clients, and handles the Sales & Leasing of commercial real estate assets and projects in the Baltimore-Washington Corridor. Prior to working with Rosso Commercial, Ryan served as Vice President for Murphy Commercial Real Estate for several years. Prior to Murphy Commercial, Ryan worked for the E&J Gallo Winery out of California.
Ryan graduated from Fairfield University in Fairfield, CT with a degree in Marketing and Management. He was a Division I Lacrosse Scholar Athlete.
Ryan currently serves as the President for the AACIA (Anne Arundel County Commercial & Industrial Association), former 40 under 40 for the Cystic Fibrosis Foundation, member of the Building Traditions Society (Anne Arundel Medical Center), & recently started a Pancreatic Cancer Fundraising Walk in Annapolis by teaming with the non-profit, The Lustgarten Foundation out of New York.
Recent Clients include: Grander Capital Partners, Abrams Development, Black Market Bakers, Senōr Chile, Thomas Park Investments, Annapolis Capital Partners, MRE, Koch Development, The Beatson Companies, Helmsman Property Management, Petrie Richardson Ventures, Abrams Development Group, AllMark Doors, AIDS Healthcare Foundation, Arthritis Care Specialists of MD, Dunkin' Donuts, Turning Point Education Services, SafeLight, Primrose Schools, BurgerFi, Crumbl Cookies, Fence & Deck Connection, Rudder Management, & MAACO Collision, Repair & Auto Painting.
In his free time, Ryan enjoys running, playing golf, watching Ravens football and Orioles baseball, and spending time at the beach with his family. He currently resides in Annapolis with his wife, Kelly, and two daughters, Savannah & Pippa.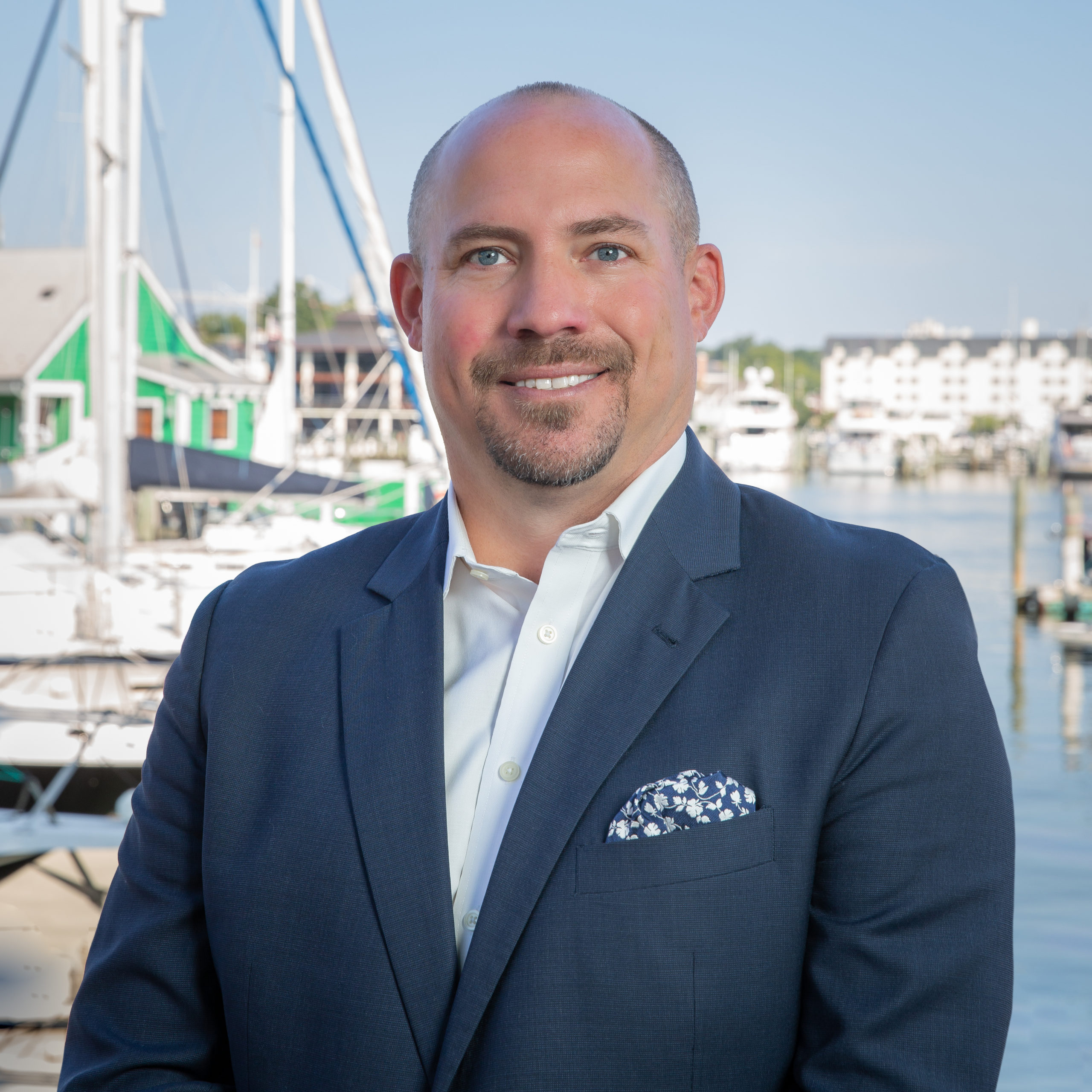 Colin Lennon
Colin is a Vice President with Rosso Commercial Real Estate Services and licensed in MD, DC & VA. He brings 12 years of brokerage experience in the region to Rosso, having spent those years in Washington, DC with The Ezra Company and representing clients throughout the mid-Atlantic. Colin works tirelessly to identify opportunities and negotiate solutions for his clients. Throughout this unique process, he assists clients to develop a strategic and comprehensive plan specific to the real estate needs of their organization.
Colin's depth of professional experience is in a variety of capacities involving contract negotiation, development, marketing and project management over the last 16 years. With clients such as The Association of Zoos and Aquariums, Gentle Giant Moving & Storage, Epsilon Inc, EDF, Brodeur Partners, Montgomery County Chamber of Commerce, by George Hospitality, Anduril Industries, Aitheras, The Discovery Channel, Coca-Cola, Kozmo.com, UrbanFetch.com, AT&T, 2U and American Continental Group, Colin developed a unique skill set to foster relationships with his clients. Being able to understand the long-term objectives and strategies of his clients, Colin and his team have a distinct advantage in the market.
Colin is a graduate of St. Lawrence University in Upstate New York and prior to Rosso played professional soccer in Ireland and in the United States. Additionally he has coached at the youth levels and also spent 5 years as an Assistant Coach at The George Washington University. His vast experience in managing people as well as small and large companies alike, makes him a tremendous asset to any organization looking to save money and leverage opportunities when it comes to managing their real estate. He is also of the mindset that his experiences along the way from attending the 2002 Winter Olympics with an entrepreneurial class at GW to skydiving with colleagues on the Discovery Channel EcoChallenge Tour were times he learned best about the variety of experiences that develop our understanding of opportunities not often taken easily.
When not in the office or working with a client, you will always be able to find Colin close to a soccer ball in one capacity or another or spending time with his two daughters, Katharine and Aoife, in the youth sports of Annapolis, where he resides with his wife of 17 years, Laurel.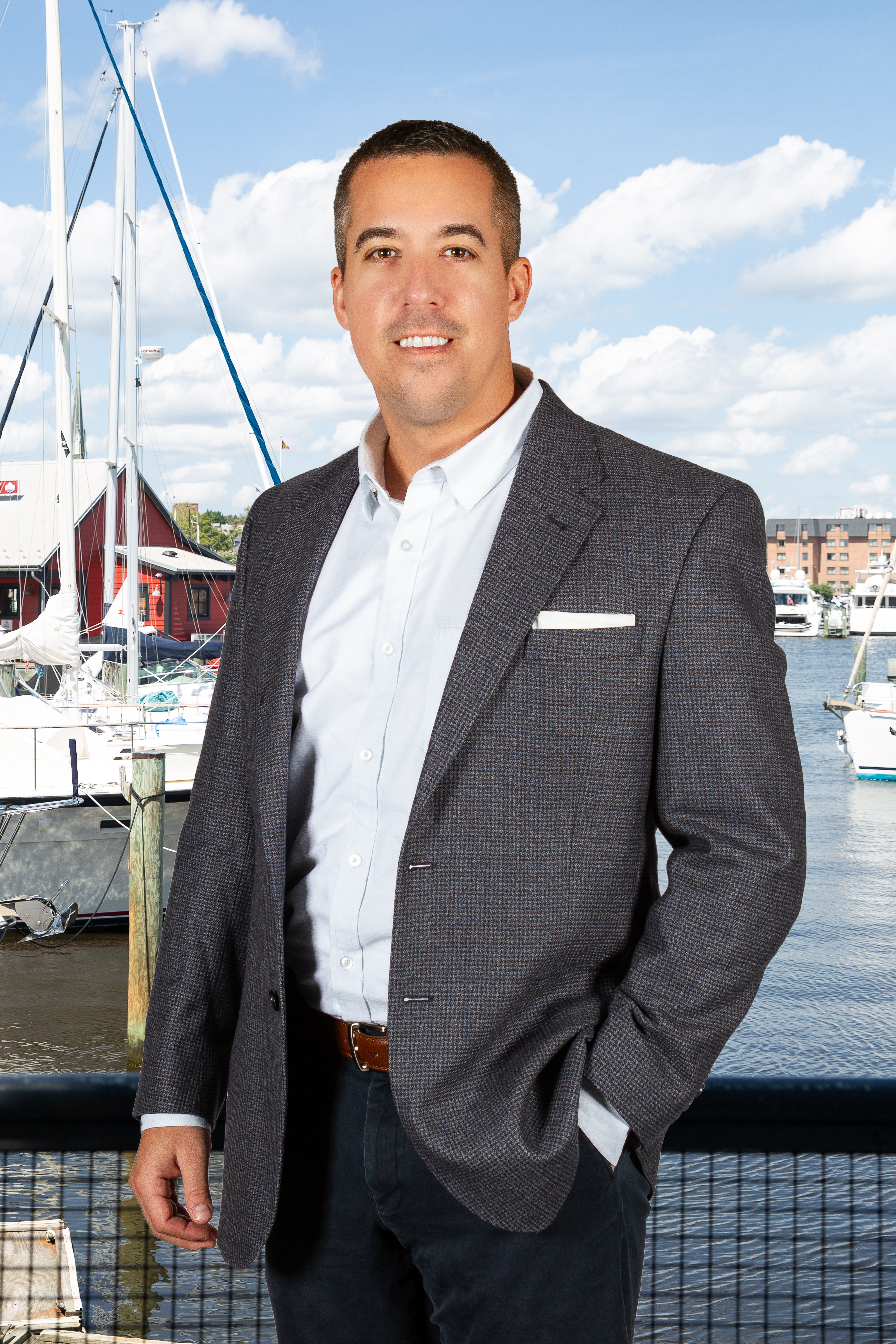 Ross Westholm
Ross brings 8 years of commercial real estate experience to Rosso Commercial, with substantial prior experience in the valuation of commercial real estate while working for Westholm & Associates in Annapolis. Ross's past clients have included banks, investors, developers and the Government, among others. Prior to his work with Westholm and Associates, Ross worked for Telga Corporation as a regional manager where he negotiated energy contracts between business and property owners and electricity and natural gas companies.
Ross's experience brings with it a unique blend of both an intricate knowledge of the market forces effecting commercial real estate, along with a keen understanding of the needs of a commercial client.  
Ross was born and raised in Murray Hill in Annapolis where he graduated from St. Mary's High School before going on to graduate from Towson University with a B.S. degree in Law & American Civilization. 
When not in the office or working, Ross enjoys spending time with his wife, daughter and their dog. competitive sailing, and running, Ross recently completed his first marathon.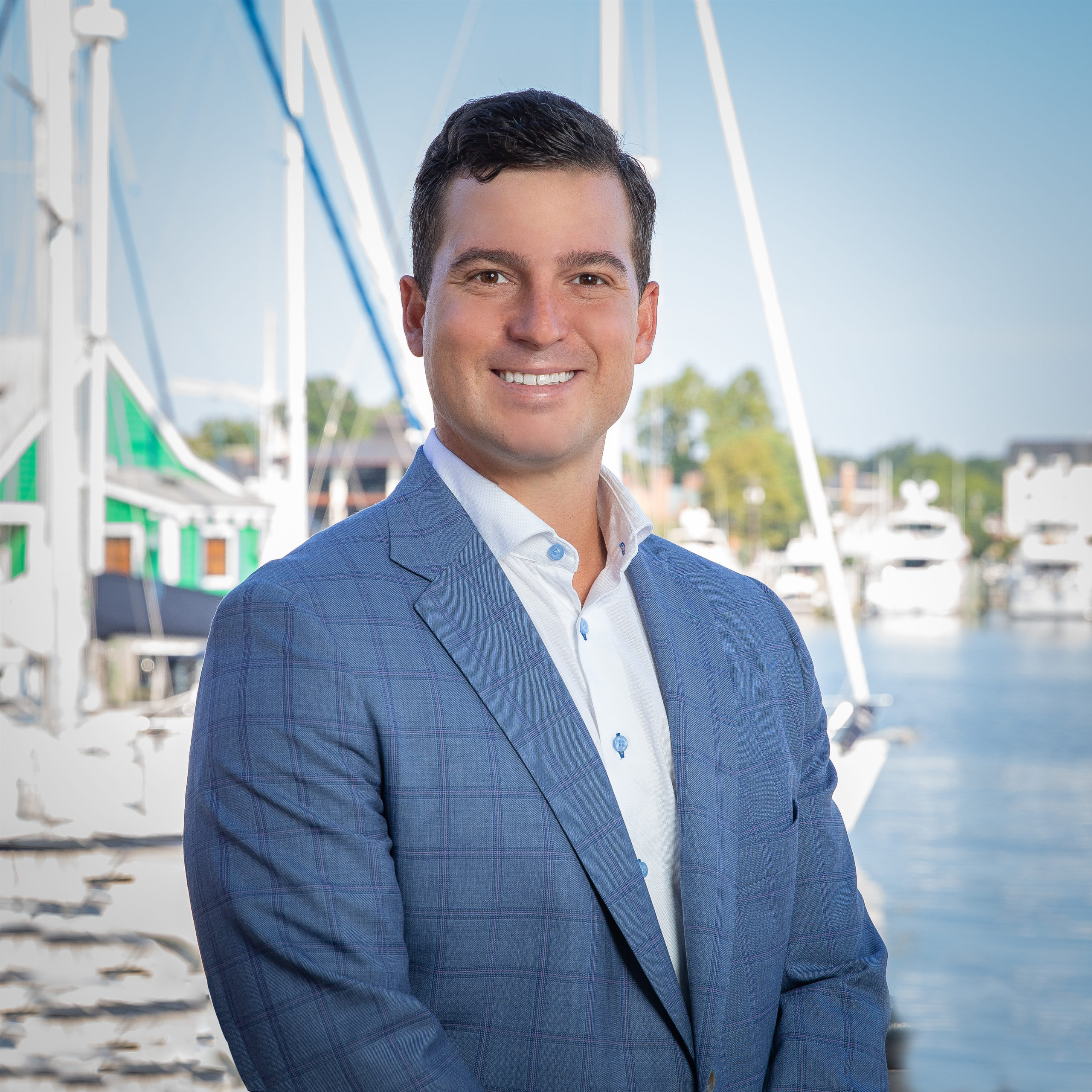 Ryan Brant
Ryan brings nearly a decade of experience in sales, leading a nonprofit organization, and workforce development to his client engagements at Rosso Commercial Real Estate. Ryan represents businesses and property owners with their commercial real estate initiatives. 
Community-minded, Ryan founded Positive Strides, a local nonprofit organization that advocates, educates, and provides financial support for athletes who have sustained a severe sports injury. The nationally recognized organization has served more than 600 athletes from 14 states. 
Ryan is a graduate of Hofstra University and DeMatha Catholic High School, where he was a standout member of the lacrosse team. 
Ryan enjoys working out, watching local sports, boating, and spending time with family and friends. He currently resides in Annapolis with his fiancé, Remy.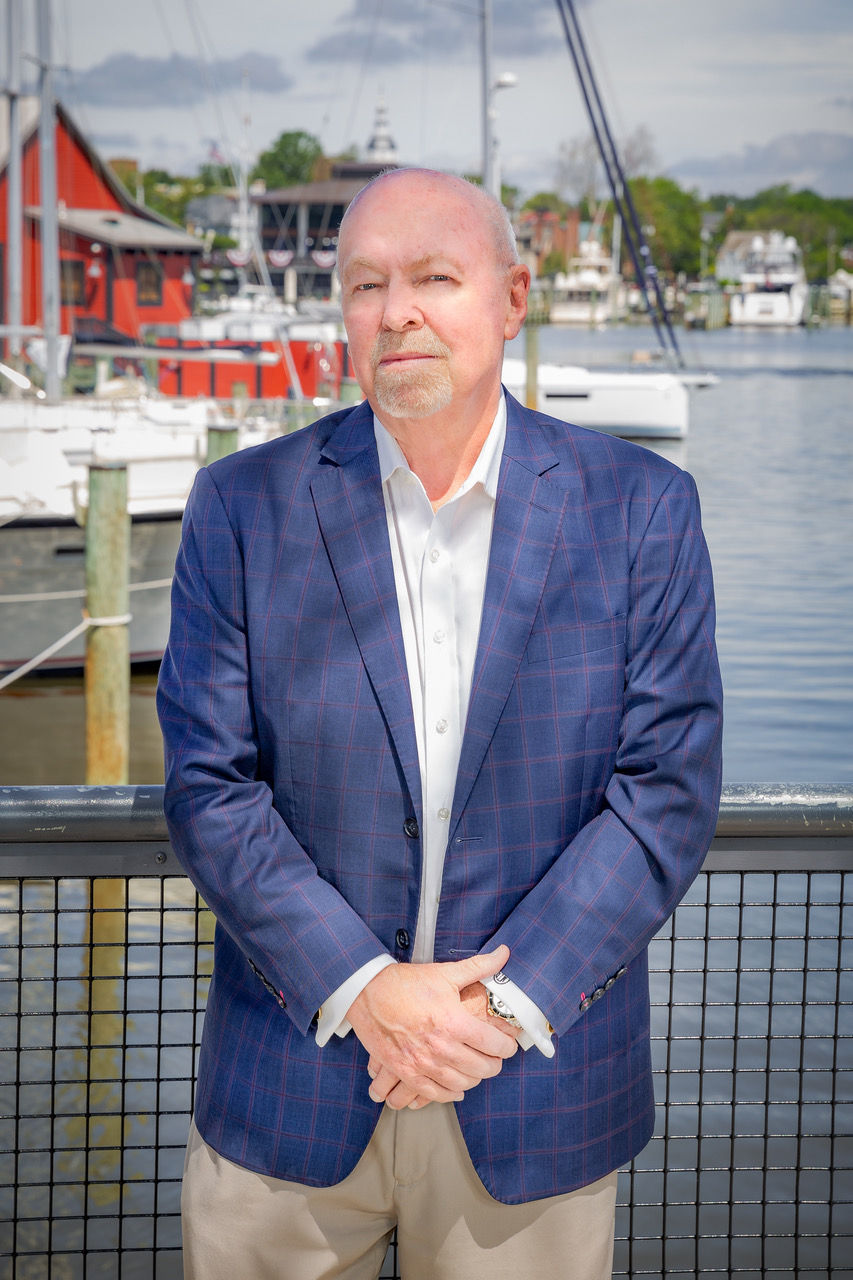 Gary Westholm

Gary Westholm brings over 40 years of real estate experience to the Rosso Commercial team. Gary has professional experience in real estate valuation, zoning matters, consulting services and real estate sales. Gary is also principal at Westholm & Associates, LLC, a well-known and established commercial real estate appraisal firm based in Annapolis.
Gary has served as an expert witness in over a thousand cases involving either rezoning's, special exceptions, or variances and has consulted on litigation matters, condemnation cases, charitable donations, and is qualified as an expert in both real estate appraisal and in zoning matters (up through Federal District Court).
While Gary has historically maintained a low profile relating to brokerage work, Gary has assisted buyers and sellers with transactions upon request over his career. Some notable transactions Gary has brokered include acting as the selling agent and representing the owner of the well-known "Quiet Waters Farm" in Annapolis. Gary was tasked with marketing the property, identifying qualified purchasers, and selling the property on an "as is" basis. Gary successfully concluded this assignment in just six months, with a sale of the property to Anne Arundel County, whereby it is operated as "Quiet Waters Park" today. Another request found Gary representing the Maryland Renaissance Festival in their quest to relocate from Columbia to Anne Arundel County; culminating in the successful relocation to the Crownsville site where they have now been located for over 30 years.  Resourcefulness includes when Anne Arundel Medical Center gave Gary seven days to find a suitable joint venture partner to develop One Annapolis Exchange, located across from the AAMC campus in Annapolis. Gary was able to accomplish the mission when he brought Constellation Real Estate (now known as Corporate Office Properties Trust) to AAMC, whereby the two parties formed a partnership, and One Annapolis Exchange became reality. 
The foundation of knowledge and experience that Gary brings to Rosso Commercial comes from his rich and diverse professional experiences in the valuation of commercial real estate.  From valuing properties that literally range from a "snow cone" stand, to valuing 150,000+ acres of timberland, in addition to historic properties (including, as an example, parts of Monticello), proposed development properties, major commercial, industrial, or multi-family developments, charitable donations, conservation easements and, it seems, everything in between. 
Another unique dimension Gary brings to the Rosso Team includes his expertise with the IMPLAN-Economic Impact Analysis; an extensive database platform which, in the world of real estate, provides insight of the impacts of new or existing property use/uses and/or models the impacts of expected growth or changes.  His economic impact analyses of such mixed-use Tax Incremental Funding districts as the Arundel Mills TIF, the Parole Town Center (aka, Annapolis Town Center TIF, the Park Place TIF and the Market Common Potomac Yard TIF (with over 4,000,000 gross Sq. Ft. of improvements worth over $1,100,000,000 at the time of analysis) were instrumental in the development of these major projects.
Gary has lived in Annapolis for over 40 years.  Gary is an avid mountain biker (and spin classes when weather does not permit); having logged over 5,000 miles per annum each year over the past six years.  His son Alex and Margie (Alex's wife) also live in Annapolis.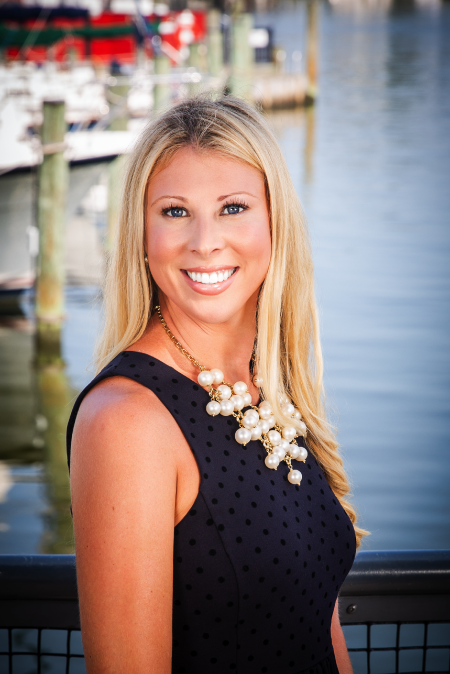 Priscilla Rosso
Office Manager
With Rosso Commercial, It's Personal.
When you're ready to take your business a step further, we're here to help you make the move.
"Moving commercial real estate goals FORWARD"