---
A full service commercial real estate firm headquartered in Annapolis, MD, serving the greater Annapolis-Baltimore-Washington region. We help Tenants/Businesses identify and secure great properties and help Landlords/Owners sell or lease their properties.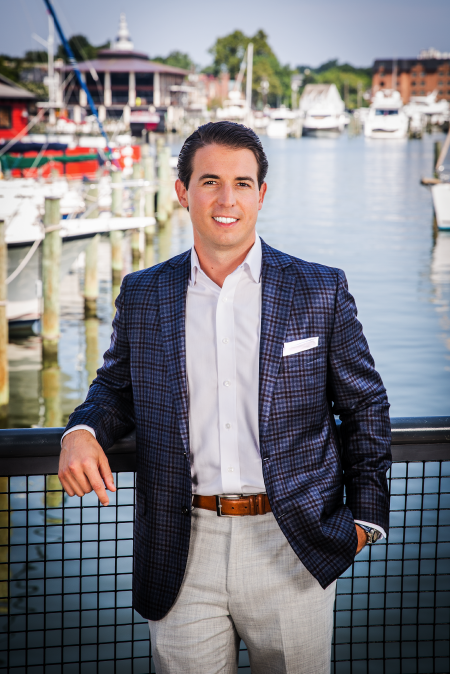 John A Rosso Jr
John brings over a decade of experience to Rosso Commercial Real Estate Services. John has handled over $175 million in sales and leasing transactional value, and has been named by CoStar Group on four occasions as a "Power Broker" for both Retail and Office leasing and sales in the in the Baltimore real estate market as compared to all commercial real estate professionals in the region, making him uniquely qualified as a true "full service" real estate professional.
John specializes in representing Retail/Restaurant, Office and Medical clients, along with sales & leasing of commercial space and new development projects in the Baltimore-Washington-Annapolis "triangle". Prior to Rosso Commercial, John served as Principal & Senior Vice President for Murphy Commercial Real Estate Services for 10 years. Prior to Murphy Commercial, John worked with Murphy-Hogan Commercial Real Estate, a subsidiary of The Hogan Companies, and prior to The Hogan Companies, John worked for Under Armour Performance Apparel.
John graduated with a Finance degree from the Robert H. Smith School of Business at the University of Maryland, College Park. At Maryland, he was a member of the national fraternity, Phi Delta Theta.
John's Charitable / Civic endeavors include serving on the board of trustees for the Community Foundation of Anne Arundel County, board member for the Greater Severna Park & Arnold Chamber of Commerce, co-chairman of the board for Next Gen of Anne Arundel Co., board member for Creating Communities (www.creatingcommunities.net/) and board member of Building Traditions Society at Anne Arundel Medical Center Foundation. John served as a past board member for The Arc – Central Chesapeake Region (www.thearcccr.org/) and along with past board member/VP of the Anne Arundel County Commercial & Industrial Assoc. (AACIA). John is a member of ICSC (International Council of Shopping Centers) and has been active in the CCIM Program (Certified Commercial Investment Manager).
Additionally, John was appointed in 2017 by County Executive Steve Schuh to serve on the newly created Agricultural-Tourism Commission focused on maximizing economic development in Southern Anne Arundel County while preserving its rural nature.
Clients John has served includes: Mid-States Restaurant Group (Greene Turtle, Roy Rogers, Blackwall Hitch), Dunkin Donuts, Ameriprise Financial, Capital Bank, Ledo Pizza Systems, Urban BBQ Company, Mercedes-Benz of Annapolis, CoreLife Weight Loss Clinics, Cyber Reliant Corp/Trivalent, Liff&Walsh/Eagle Title, National Wildlife Federation, AIDS Healthcare Foundation, Conte Buildings/Development, The Beatson Companies, Abrams Development Corp, Douglas Development Corp, Regency Centers, Koch & Associates/Koch Development, Severna Park Gateway Village, Severna Park Market Center, Petrie-Richardson Ventures, RockHampton/Veterans One, Wakefield Business Park, Cohn Property Group, Loughlin Management Group, Abrams Development Group, Chaney Enterprises, Greenspring Realty Partners, Moore & Associates, MacKenzie Equity Partners, Polm Companies & Broadneck Development Corp.
John lives in Annapolis, MD with his wife, Priscilla, and son, Jack.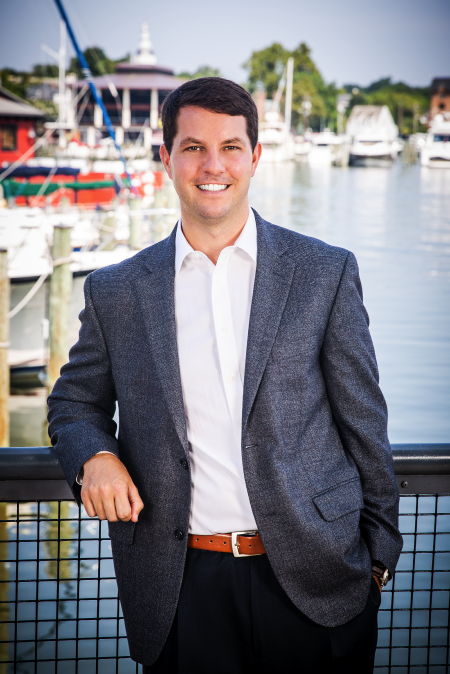 Ryan Brassel
Ryan brings several years of experience to Rosso Commercial Real Estate. Over the past 5 years, Ryan has handled over $40,000,000 in sales and leasing transactional value.
Ryan represents Retail/Restaurant, Industrial, and Office/Medical clients, and handles the Sales & Leasing of Office/Medical, Flex/Warehouse, Retail, and new development projects in the Baltimore-Washington Corridor. Prior to working with Rosso Commercial, Ryan served as Vice President for Murphy Commercial Real Estate for several years. Prior to Murphy Commercial, Ryan worked for the E&J Gallo Winery out of California.
Ryan graduated from Fairfield University in Fairfield, CT with a degree in Marketing and Management. He was a Division I Lacrosse Scholar Athlete.
Ryan currently serves as the President for the AACIA (Anne Arundel County Commercial & Industrial Association), former 40 under 40 for the Cystic Fibrosis Foundation, member of the Building Traditions Society (Anne Arundel Medical Center), & recently started a Pancreatic Cancer Fundraising Walk in Annapolis by teaming with the non-profit, The Lustgarten Foundation out of New York.
Recent Clients include: Koch Development, The Beatson Companies, Helmsman Property Management, Petrie Richardson Ventures, Abrams Development Group, AllMark Doors, AIDS Healthcare Foundation, Arthritis Care Specialists of MD, Dunkin' Donuts, Turning Point Education Services, Primrose Schools, Fence & Deck Connection, Brassel, Alexander, & Rice Law, West St. Car Wash, Rudder Management, KURE Pain Management & MAACO Collision, Repair & Auto Painting.
In his free time, Ryan enjoys running, playing golf, watching Ravens football and Orioles baseball, and spending time at the beach with his family. He currently resides in Annapolis with his wife, Kelly, and two daughters, Savannah & Pippa.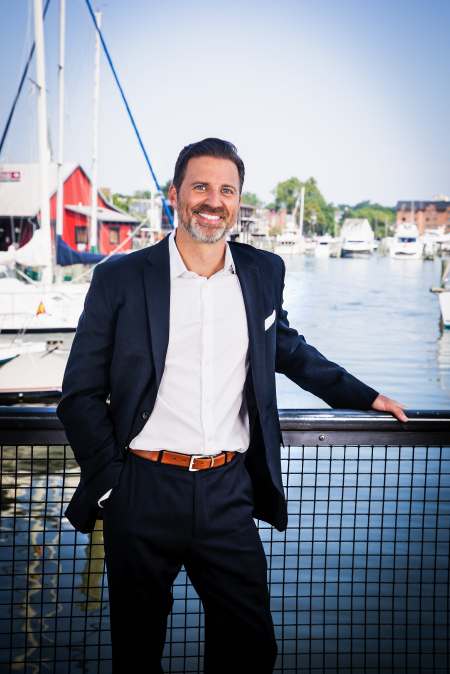 Mike G Foundos Jr
Mike has more than fifteen years of commercial real estate experience with concentrations in brokerage, investment, and management. As Principal of Foundos Realty, a commercial brokerage headquartered in Annapolis, Mike assists clients in all stages of the real estate life cycle, manage office and retail assets, and facilitate investments . He is also the creator of TheCapScore, a proprietary algorithm that provides customized capitalization rates and valuations for any commercial property in the US. Prior to a career in commercial real estate, he was advertising campaign manager for a technology startup that was later acquired by AOL.
He comes to Rosso Commercial as a Vice President and focuses on strategic partnerships and development of cutting edge marketing tactics. Mike's unique background in both commercial real estate and technology allows him the ability to provide another layer of value to clients. Advanced knowledge of investment analysis and proficiency with design and web development, gives Rosso CRE clients a greater level of service.
Mike has a Master of Science in Commercial Real Estate from The Johns Hopkins University, and a Bachelor of Science from the University of Maryland, College Park.
He lives in Annapolis with his wife and four children.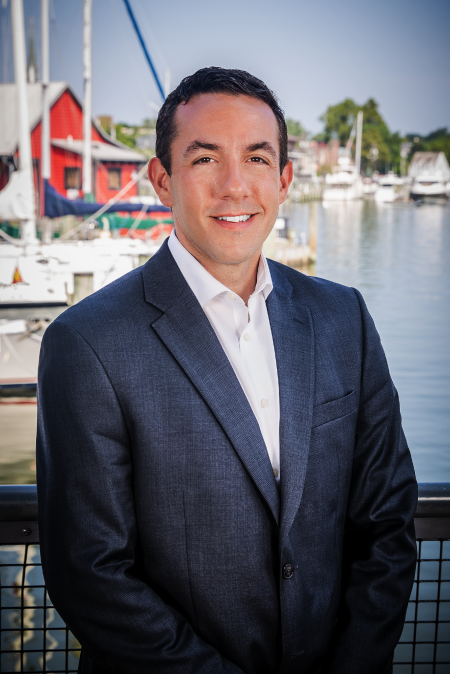 Christopher DeLuca
Owner's Representative & Project Management Expert



Christopher DeLuca is an experienced veteran of the construction and development industry. Having worked for various corporate project management teams, Christopher has extensive experience in the retail, office, and restaurant real estate project management markets. Christopher's experience as an owner's representation and project manager provide Rosso Commercial's clients a well-rounded beginning to end development experience.
Christopher currently manages various companies' expansion and new market construction teams. Working across the United States, Christopher and his team represent his clients' best interest in All aspects of their development needs. Overseeing site due diligence, budgeting, design, zoning/permit approval tracking, construction oversight, and specialty services, Chris offers a turnkey project management experience.
Chris has worked with clients including M&T Bank, Navy Federal Credit Union, State Employees Credit Union (SECU), honeygrow, HipCityVeg, Boston's Pizza, Amsterdam Falafel shop, Lotsa Pizza, and many more.
Christopher graduated with a Finance degree from the University of Pittsburgh and has an MBA from Loyola University. Prior to starting his firm, Christopher worked for M&T Bank and managed their retail and office portfolio for the Mid-Atlantic Region. Chris is also involved with the Rotary, AIAC, and Community of Strength Project.
He lives in Severna Park with his wife and two children.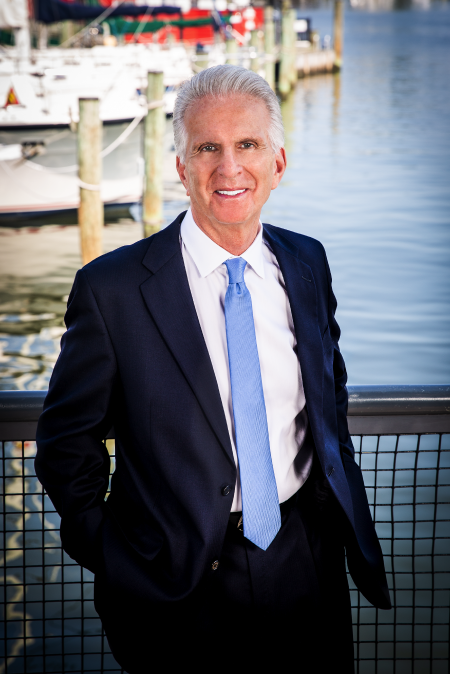 Michael G Foundos Sr
Michael has held numerous roles throughout his 50+ years in the commercial real estate industry. In addition to brokering thousands of transactions comprising millions of square feet, he has acted as a developer, owner, and property manager for many properties. Mike resides in Annapolis with his wife Kassie, and enjoys spending time with his nine grandchildren.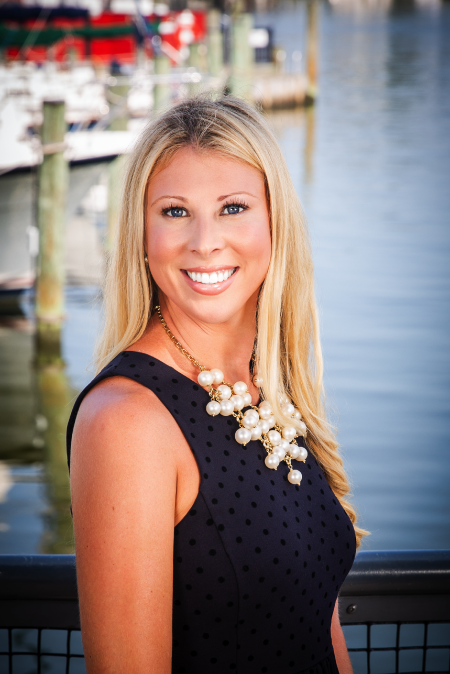 Priscilla Rosso
Office Manager
With Rosso Commercial, It's Personal.
When you're ready to take your business a step further, we're here to help you make the move.
"Moving your commercial real estate goals FORWARD"